The proposal is to extend the restaurant currently on the ground floor of this Grade II Listed building up into the 1st floor former office space by inserting a stair but without cutting any existing floor beams or making any external changes.
The leaded light windows are also being repaired by a specialist.
Sketch render of upper floor shell and cutaway view of ground floor...
---
Interesting building - originally created as a 'Mechanic's Institute' - it would appear that the tower and the steps are a later addition and originally the ground floor was open.
---
Proposals... stair detail - pending information on ornate balustrading...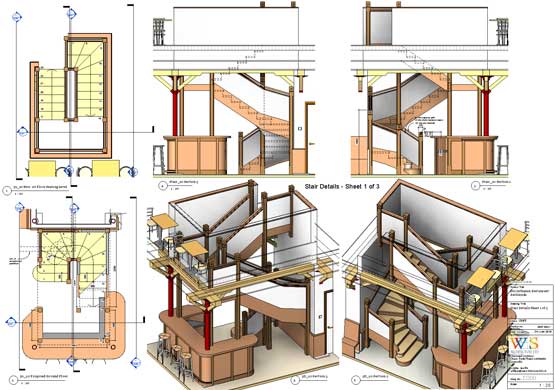 ---
---